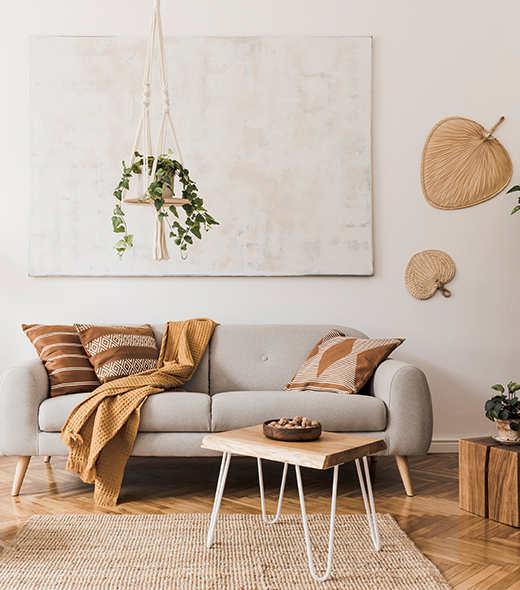 About The Dressing Room
Making Your Dream
Space Come True
The Dressing Room is one of the best interior designer company in Pune. Our team has always been driven by creativity and a strong desire to stand out as the best interior designers in Pune. We have designed exquisite residential spaces like - 2bhk interior designs, 3bhk interior designs, commercial spaces in and around Maharashtra that speak affordable luxury and elegance at the same time.
Virja Vahadane is an interior designer in Pune and is also the founder of The Dressing Room. Her goal for every space she encounters is to craft and design a secure space that makes you feel comfortable and content. From designing and planning the most luxurious properties to budget interiors, The Dressing Room offer services that fit every bill.
The comprehensive design packages include project management from start to finish. The team carefully layers each project with various materials, and textures that help design a serene and everlasting space for your hall, bedroom, kitchen, living room or commercial space. This helps eradicate the stress and worry of remodeling or redecorating while still involving the client in every step.
Services We Do
Our Key Interior
Designing Services
What People Say
Know What Our Customers
Have To Say About Us
With utmost trust and uncanny ability to recognize a client's taste, here is what our customers have to say about us.
After Before
Let's Have A Look At What Creativity Is!
Work Stages
Best Solutions For Your Dream
Meet & Agree
The most initial step before we begin is to meet and understand our client's ideas and inspirations.
Idea & Concept
Ideas, inspirations can be plenty, but our team of experts knows what is best for your project.
Design & Create
This is the stage where all the design fun and aesthetic creations begin and start to mould.
Execute & Finish
The last and final step is to provide our client with the space that is they have been waiting to see; the final finished product.
Our Interior Design Projects
Our Featured Projects
Virja is famous for her distinctive style which is a unique blend of classic and contemporary. Her project unveils various textures, patterns, colors that, once assembled, bring a masterpiece.
Get a Quote
Get In Touch With
The Dressing Room
Talk to our interior designers and get your designs, simply fill in the below form and
we will find the best solution to your problem.
Recent Articles
Read Our Latest Articles
An online interior designing blog by Virja Vahadane an interior designer & consultant based in Pune. Her articles bring you inspiring ideas in interior design, home & office decor, furniture art etc. Explore more.